Our Veterinarians
The Lake Street Animal Hospital team of skilled veterinarians welcomes you to our practice; proudly serving the Roselle area. At Lake Street Animal Hospital, it is our daily privilege to provide quality vet care to your cherished pet, with compassion and competence. We hope to ensure a positive impact on our patients, pet owners and the local community.
Dr. Carol Homann, Managing Veterinarian
Dr. Homann graduated from University of Illinois school of veterinary medicine in 1986 with highest honors. She practiced small animal medicine in Michigan for 10 years before relocating back to Illinois. She has been treating dogs and cats in Illinois for the past 17 years. Dr. Homann joined Lake Street Animal Hospital in August 2008 and is currently our managing veterinarian.
Her passion is Veterinary Dentistry where she believes that we can significantly extend the lives of our pets by taking proper care of their teeth. Dr. Homann also has a special interest in Internal Medicine, Dermatology and Animal Behavior. All animal should be well behaved and a joy to be around in her opinion.
Outside work she enjoys spending time with her husband and children, bicycling and boating. She also enjoys training her dogs in obedience, tracking and good citizen certification.
Dr. LaToyia Bowman, Veterinarian
Dr. Bowman grew up in Detroit, MI and received a Bachelor of Science in Zoology from Michigan State University. During her academic studies there, she also medaled in Woman's Varsity Rowing. She then went on to attend Tuskegee University School of Veterinary Medicine graduating in 2010. She has been practicing in private practice since coming to Lake Street Animal Hospital in March 2014. Her interest includes internal medicine, and soft tissue surgery. Dr. Bowman also stays busy at home with her young daughter and her "furry kids". She also enjoys photography and biking.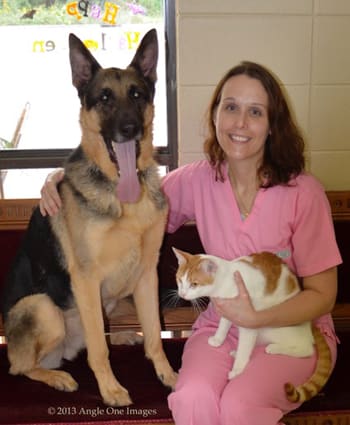 Dr. Jennifer Griffin, Veterinarian
"Dr. Jen" grew up in Elmwood Park, IL. After attending Michigan State University, earning a Bachelor's of Science from Michigan State University in Wildlife Management, she attended and earned a Doctorate from the University of Illinois, College of Veterinary Medicine in 2002.
After Graduation, Dr. Jen immediately began practicing on the Mississippi Gulf Coast where, for many successful years, she focused on small animal medicine and was engaged as primary veterinarian for the local Police working dogs.
As a Veterinarian, Dr. Jen focuses on Internal Medicine, Behavioral Medicine, Dentistry and Dermatology. In 2016, Dr. Jen relocated to Michigan to be closer to her family, however, distance still being an issue, decided to relocate in the Chicagoland area. Dr. Jen lives with her husband and their two daughters. They have 2 dogs; Titan and Miku, whom are joined by a few cats, that graciously allow her and her family to live with them.
Dr. Jen loves her challenging and rewarding career and feels blessed at her opportunity to care for your furry family members. She is excited to be a member of the Lake Street family and looks forward to meeting you and your furry family members.
Dr. Jessica VanDerWal, Veterinarian
Dr. VanDerWal grew up in Springfield, IL and is excited to become settled in the Chicago suburbs. She graduated from the University of Illinois in 2009 with a Bachelor in Animal Sciences. Dr. VanDerWal went on to receive her Doctorate of Veterinary Medicine from Ross University in 2015. She spent the first year of her career practicing emergency medicine but looks forward to building her own clientele at Lake Street Animal Hospital. Her special interests include emergency medicine, preventative medicine, canine rehabilitation, and dermatology. Dr. VanDerWal enjoys spending time with her two dogs Tigg (Mastiff) and Chibs (Shih tzu). In her free time she enjoys walking her dogs, boating, spending time with her niece and nephews, and is an avid Chicago Cub's fan!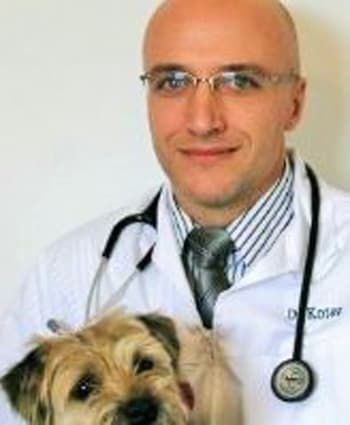 Dr. Emanoel Kotev, Veterinarian
Dr. Kotev has cared for pets as an associate veterinarian at Lake Street Animal Hospital since 2010. Originally from Bulgaria, he graduated from Thracian University College of Veterinary Medicine in 1997. He came to the U.S. in March of 2000 to take a position as a research associate in the Section of Cardiothoracic Surgery in The Ohio State University. He spent one year there working on research projects involving coronary artery bypass surgery in dogs. Then he practiced three years in Forest South Animal Hospital, located in University Park, IL. Subsequently, his career path led to Kalamazoo, MI where his wife was completing Internal Medicine Residency in Michigan State University/Kalamazoo Center for Medical Studies. For two years, he practiced as an associate veterinarian in Oakwood Animal Hospital in Kalamazoo. Dr. Kotev's professional interests include internal medicine, abdominal and thoracic surgery, orthopedic surgery, abdominal and cardiac ultrasound, flexible endoscopy. In his leisure time, he enjoys reading, playing volleyball, swimming, hiking and biking. But most of all, he and his wife Kristina enjoy spending time with their beautiful daughter, Victoria.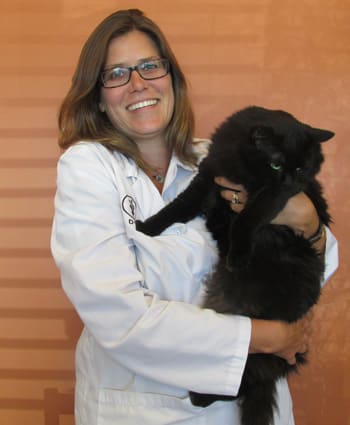 Dr. Lisa Fritsch, Veterinarian
Dr. Fritsch grew up in Union, Missouri and received a Bachelor of Science in Agriculture from Truman State University in Kirksville, MO. She then went on to attend veterinary school at the University of Glasgow in Scotland, graduating in 2004 with an interest in internal medicine and feline medicine. She has been an associate at Lake Street Animal Hospital since August 2004. She enjoys spending time with her husband, Todd, and her two cats, Cheeto and Nikki (aka Nea-Nea) and Blackie the dog. She and her husband Todd have a son, Patrick, daughter, Lucy, and welcomed another baby girl, Stella in April 2013. Other interests include camping, hiking, and biking.